The Jewish Community of Maputo, Mozambique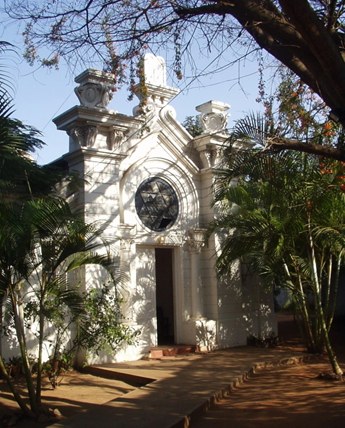 Honen Dalim, Comunidade Judaica de Moçambique, is a small Jewish community located in Maputo, the capital city of Mozambique.
We hold multi-lingual Shabbat services in our special "Maputo style" every Friday evening at 6:30 P.M. in the historic synagogue building located in central Maputo.
We have holiday services and activities throughout the year, celebrate Jewish lifecycle smachot, and have a Sunday school program for the children of our community.
If you plan to be in Maputo, we are always happy to welcome guests for Shabbat and holidays, and even to provide home hospitality.
For more information, email us at honendalim@gmail.com or larryjerusalem@yahoo.com Or you can find us on the internet at: http://maputoshul.shutterfly.com