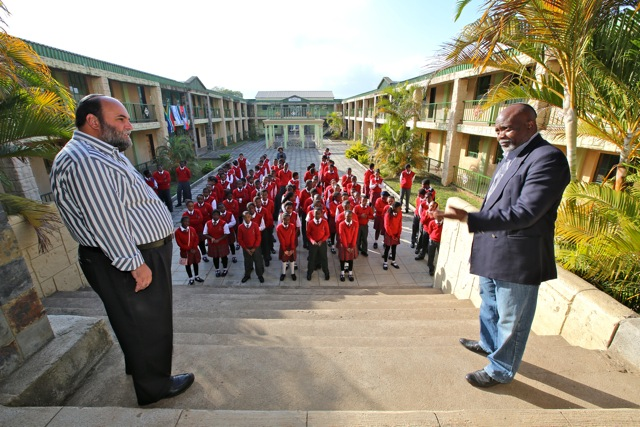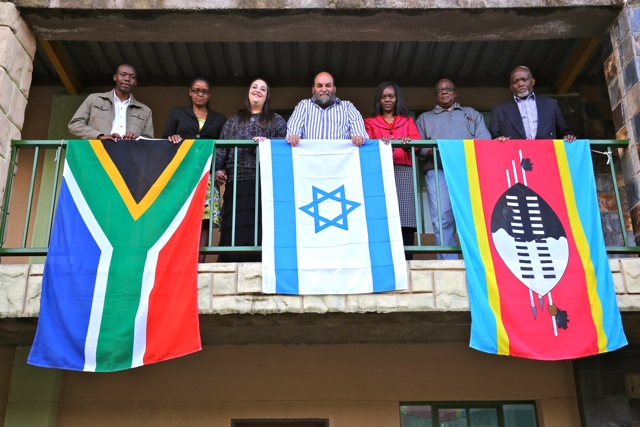 MUCH EXCITEMENT AWAITS NEW LIBRARY IN SWAZILAND AUGUST 2013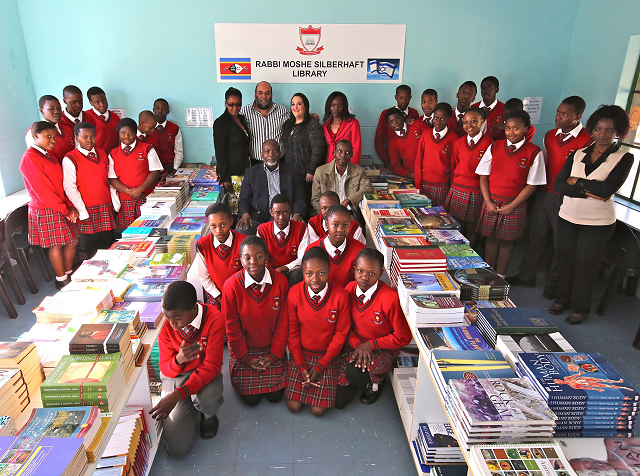 Photos © Jono David / HaChayim HaYehudim Jewish Photo Library
In 2011, the organisation Australian Books for Children in Africa (ABCA) partnered with the African Jewish Congress (AJC) in setting up a library at a school in Bulawayo, named the Rabbi Moshe Library in honour of AJC Spiritual Leader Rabbi Moshe Silberhaft. Another such initiative is now underway, this time on behalf of the Kobe-Ramokgadi Advanced Learning Academy, Swaziland. The school, located in Ezulwini near the capital, Mbabane, was established by Geoff Ramokgadi. The latter heads the country's small Jewish community and has been involved with work of the AJC virtually since its inception.
Following an approach by Ramokgadi, AJC President Mervyn Smith and his executive agreed to establish a library in the school. During his visit to Australia to publicise his book, The Travelling Rabbi, Rabbi Silberhaft met with ABCA representatives (most of whom are former South Africans), and was given an undertaking that a minimum of 20 000 books would be donated for the project. Some of these have already arrived, and preparations are underway to send the balance.
Last week, Rabbi Silberhaft was hosted by the school to be shown the progress made thus far on the library, which on completion will likewise bear his name (the Rabbi Moshe Silberhaft Library). He and his daughter, Leah, were greeted by a rendering of traditional songs and prayers by 130 high school children. In his address, Ramokgadi said that once completed, the facility would become the largest lending library in Swaziland and that, in the true Jewish spirit of giving, it would be for the use not just of the school but for the children living in the surrounding villages as well. The school itself would arrange for the delivery and collection of books to those areas.
Rabbi Silberhaft said that once the rest of the books have been received and the building suitably fitted out, an official opening will be held, to which the King and Prime Minister would be invited.